---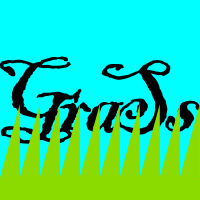 GraSs: A Taxonomy of Grammar Smells
---
---
---
---
Related smells: Lazy Class, Extraneous Adjacent Connector, Message Chains, Middle Man, Middle Man, Long Calculation Chain, Too Many Layers

Chain rules are a well-known smell in grammar engineering [IFM-2009-LammelZ][SCAM-J-2009-LammelZ11]: it happens when a nonterminal is defined with only one production rule which has exactly one nonterminal as its right hand side. The "inner" nonterminal acts like a middle man and does not play a significant rule in structural commitments of the grammar. In Fowler's words, "after a while it's time to cut out the middle man and talk to the object that really knows what's going on" [Refactoring].
---
The GraSs taxonomy is a
joint effort
maintained by
Dr. Vadim Zaytsev
a.k.a. @
grammarware
. Page last updated in March 2021.